This is the family of Hercules and Kalliope. Sadly since this photograph was taken, Hercules passed away at the age of 80 in August 2015. Both Hercules & Kalliope were born in Istanbul, still referred by the Greeks as Constantinople. Their daughter, Vaso, 57 year old, was also born there.
In 1955 riots and political unrest (the so called Istanbul pogrom) started there. The persecution went on for several years and led to the exodus of most of the small remaining Greek population. Vaso's parents decided to leave and start a new life in Athens in 1965. The grand daughter and daughter of Vaso, Sofia was born in Athens in 1982. Her children Vasia and Clio were also born in Athens in 2010 and 2013.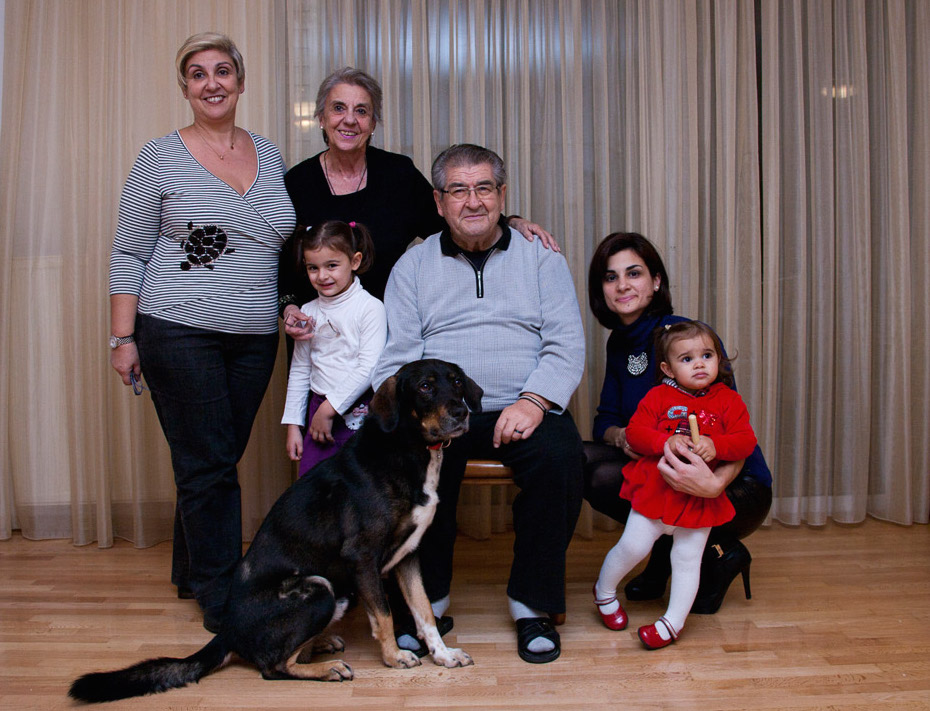 Here you see them in the company of their dog Hermes, posing for a happy family photograph in November 2014.